| | |
| --- | --- |
| Date | Saturday 11 December 2010 |
| Match | Royston Town v Langford |
| Competition | Spartan South Midlands League: Premier Division |
| Result | Won 2-1 |
| Royston Scorers | Lockett (2) |
| Man of Match | Martin Standen |
| Attendance | 142 |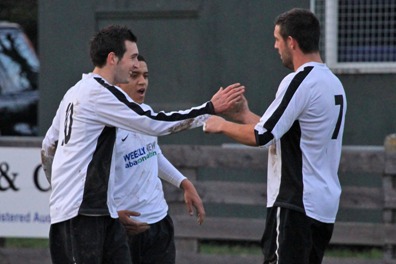 After three weeks without football due to the bad weather, Royston returned to league action with a home tie against basement club Langford, whom they had beaten 7-1 away in October. Langford had undergone a management change since that game and were thought to have made a few personnel changes – one being ex Crows squad man Conor De Lacy.
The pitch looked good but the pre-match warm-ups produced some early wear and it seemed likely the match would be heavy going for the players.
The first half was mainly Royston with Ryan Lockett linking play between midfield and attack brilliantly and bringing Tommy Malins and Ricky Young into the game at every opportunity. Debutant Martin Standen also had an impressive game, showing good strength and distribution throughout. The scoring was opened in the 26th minute with Lockett turning his marker and shooting low into the bottom corner. The score at half-time was 1-0.
Manager Paul Attfield swapped Tom Whitaker for Josh Bronti at half-time dropping Ross Collins back to left-back giving Bronti a run in his usual right wing position. The Crows persevered in trying to get their usual flowing football going and were rewarded with a second goal when Lockett's speculative shot left the Langford keeper flat-footed and found the net.
Royston continued to create good scoring opportunities but couldn't convert them to put the game out of reach and Langford got one back in the 83rd minute following a great left foot finish by Tom Ahmed to make the final score 2-1.
Team: Howard, Whitaker (Bronti), Grinham, Endacott, Cain, Collins, Lamacraft (Edwards), Martin Standen, Malins, Lockett, Young (Welch). Subs Not Used: Brinkman, Dance