Main Stand receives a makeover!
The close season is a time when a number of little maintenance jobs get done around Garden Walk and the ground gets a bit more TLC and a little sprucing up. Its also the time when some more major jobs get done – the reseeding of the pitch and redecoration of various areas. This year we also decided to undertake a little bit of a bigger project that would make a real impact to the look and feel of Garden Walk. A few areas around the ground were selected as possible candidates for an upgrade but it was felt that the best candidate was the Main Stand.
We then spoke with a number of artists to determine what they felt would work best across the back wall of the stand and to see if their vision matched ours. After reviewing all their suggestions we commissioned street artist Jacob Williams-Leroy to carry out his vision.
Jake completed the work in one day and it was amazing to watch his progress throughout the day – we've tried to capture it in the gif below to give you an idea of the transformation.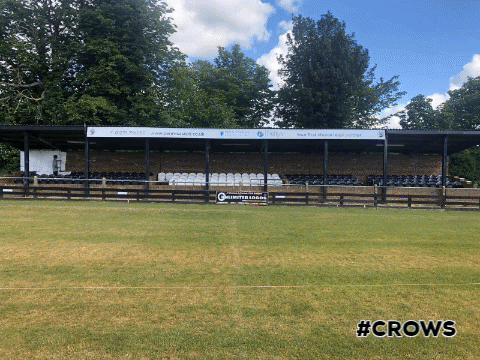 The photos really don't do Jake's work justice and we cant wait for you all to see it in person. We're sure that you'll agree that it is a striking feature and is a great addition to Garden Walk.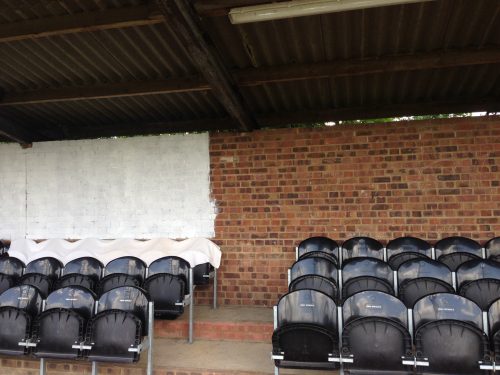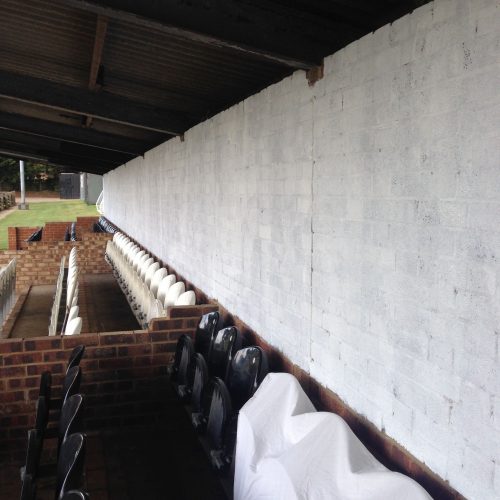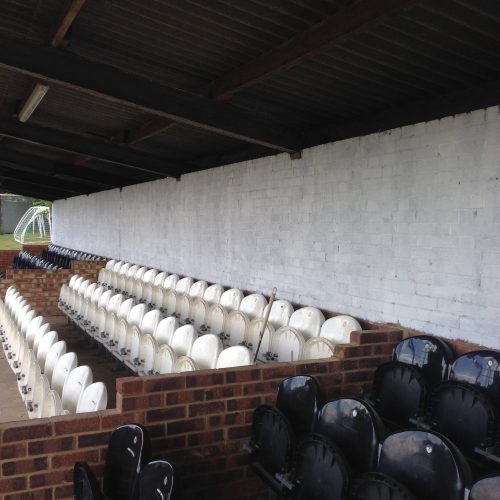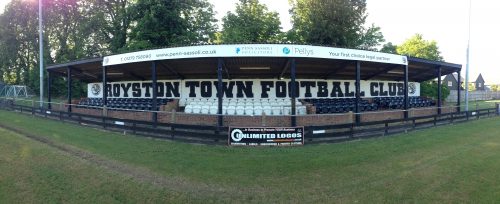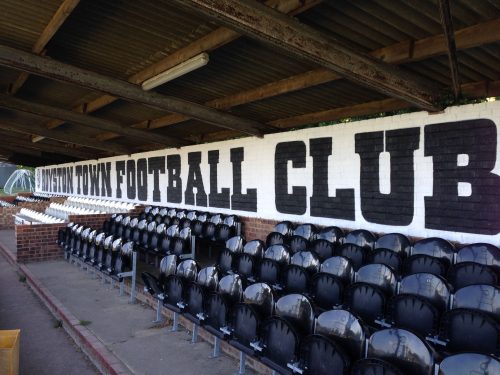 You can see more of Jake's work on his Instagram page and also on his Facebook page and we definitely can't recommend him highly enough!