WHO ARE YA! Redditch United profile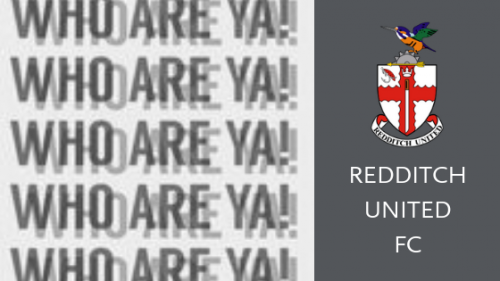 This Saturday sees Redditch United visit Garden Walk in the EvoStik Southern Premier League Central.  Get the lowdown on the history of our visitors ahead of whats sure to be an exciting game.
The club was formed in 1891 as Redditch Town and their first success came just 3 years later when they won the Worcestershire Senior Cup in 1894.
From the 1930's the club was known as Redditch and this period saw a fair amount of success for the club. In this decade they won the Worcestershire Senior Cup, the Birmingham Senior Cup and the Birmingham Combination.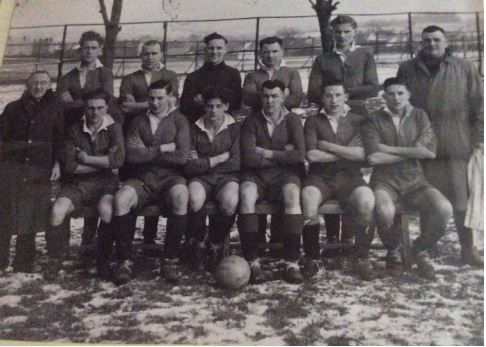 The next period of success for the club came 20 years later when they were crowned Birmingham Combination champions in 1952 and 1955.
In 1971 United was added to the name and the club became known as Redditch United
In November 1971 the club reached the first round of the FA Cup for the first time in their history. A record crowd of 4,500 packed into the Valley Stadium to see the club draw 1-1 with Division Four side Peterborough United before losing 6-0 in the reply.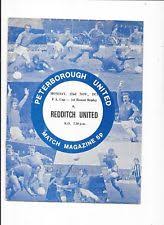 For the 1972/73 season the club joined the Southern League and were promoted to the Premier Division at the end of the 1975-76 campaign.
The 1979/80 season saw the foundation of the Alliance Premier and, alongside clubs such as Kettering Town, Yeovil Town, Altrincham and Boston United, Redditch United were one of the founding members. The Alliance Premier became the Football Conference in 1986. After a short stay in the Alliance Premier, Redditch United plied its trade in the Southern League for more than 20 years.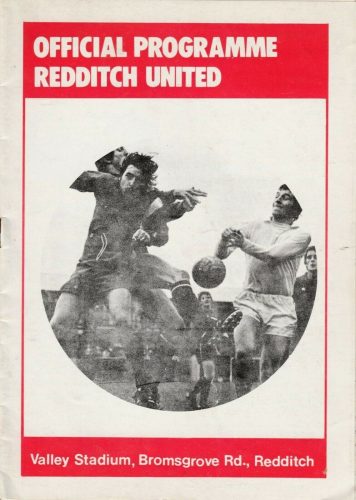 In the 1989/90 season the Reds again appeared in the first round of the FA Cup, losing 3-1 to Conference side Merthyr Tydfil at home.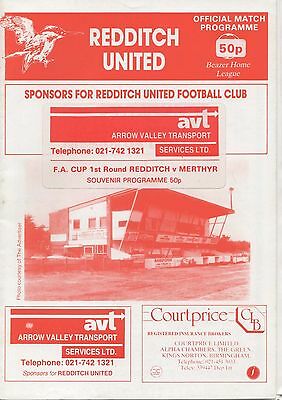 Redditch United made headlines at the end of the 1997-98 season, when they were forced to play 9 games in 9 days due to a fixture backlog caused by poor weather.
At the end of the 2003/04 season, the club secured an historic double promotion under the guidance of manager Rod Brown. The club then won two play-off matches to secure a place in the newly formed Conference North where they stayed for the next seven seasons.
In March 2011 Chris Swan took control of the club, clearing outstanding debts to guarantee its continued survival. However, the club lost their Conference North status when they were relegated back to the Southern League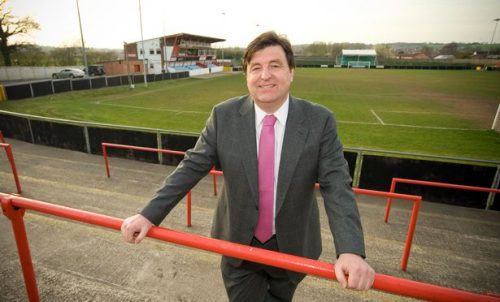 At the end of the 2015-16 season, the club finished second in the division but were denied promotion after losing on penalties in the play-off semi-finals to Leamington
Recently the Redditch United managerial hot-seat has seen numerous occupants – for the 2016/17 season former Aston Villa and Walsall striker Darren Byfield took over as manager only to be replaced by Tim Harris in December 2017. Harris remained at the club until the end of last season but left in April 2018 to be replaced by Paul Davis. However Davis' stay was a short one and he was replaced in September 2018 by current boss Paul Smith