Garden Walk upgrades ensure Crows meet Step 3 credentials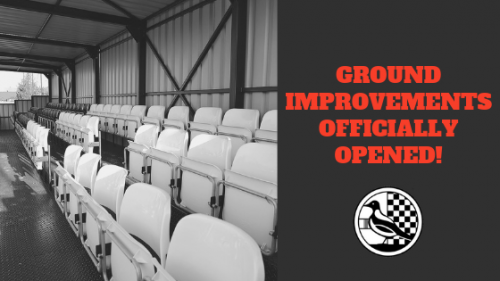 A series of recent ground improvement works at Garden Walk that have ensured  Royston Town FC can maintain their Step 3 status in the English football league system were officially opened today by Councillor Iain Leggett, Mayor of Royston. The improvements were made possible by investment from the Premier League, which has been delivered by the Football Stadia Improvement Fund (FSIF).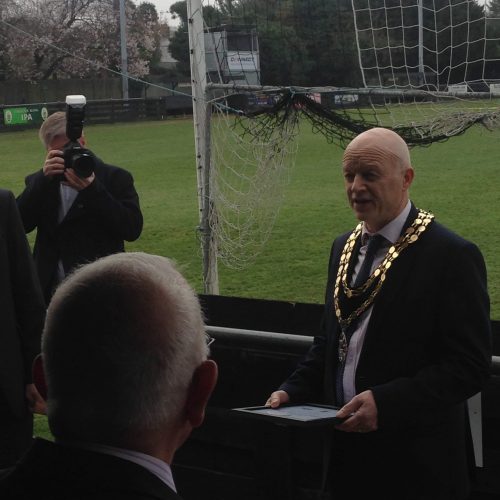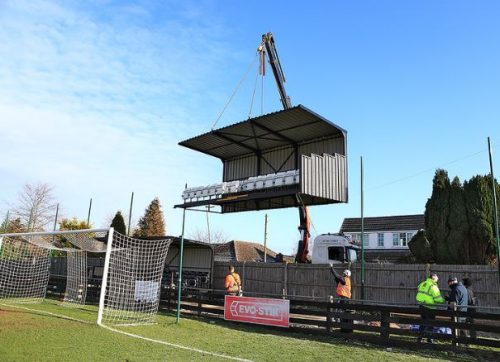 This investment has allowed us to install two new covered stands (one seated and one standing), a third turnstile and new ball stop netting to meet the ground grading criteria to compete at our current level. These improvements have added to the facilities at the club's Garden Walk ground to the benefit of all supporters and players.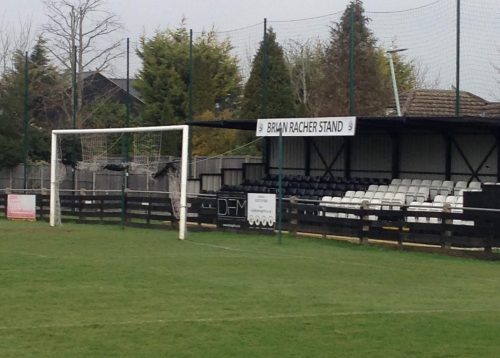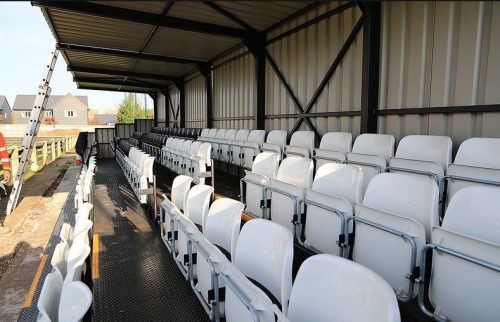 The development of the facilities at Garden Walk have been part of an on-going strategy pursued by the club to constantly improve the quality and enjoyment of football in the community of Royston.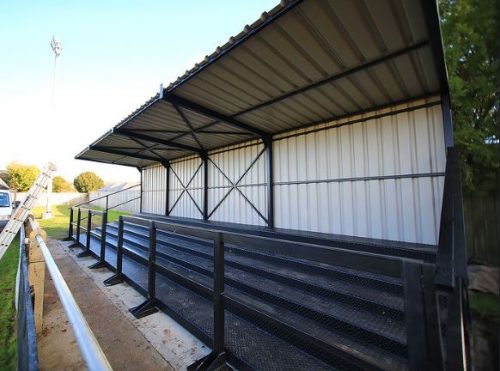 Founded in 1875, Royston Town FC now have over 25 teams covering all age ranges and over the summer of 2018 the club set up a community programme focusing on three key areas; school sport, community activities and youth development. This initiative has been made possible as a result of investing a proportion of the sell-on fee for the club's ex-goalkeeper, Will Norris, by Cambridge United to Wolverhampton Wanderers.
The project was made possible by a £21,830 grant from the Premier League, which is delivered through the Football Stadia Improvement Fund – the sister organisation of the Football Foundation.
Alan Barlow, President of Royston Town FC, said: "The financial support of the FSIF has clearly been a major factor in helping the club achieve the required Step 3 credentials, but equally important has been the help provided by the club's many volunteers and the support of the Royston community especially in the form of the Brian Racher Trust."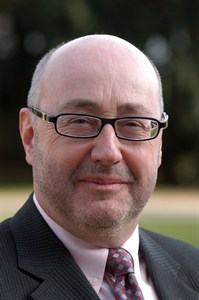 Peter McCormick OBE, Chairman of the Football Stadia Improvement Fund, said: "My congratulations go to Royston Town FC for their efforts throughout this project, which follows their promotion to Step 3. The FSIF, thanks to investment from the Premier League, works hard to support clubs as they work to move up through the game and this is a great example of what that money can achieve. I hope that Royston Town FC are able to make the most of their ground improvements and that their fans enjoy the new, more comfortable spectator provision. I'm sure that this project will support the club in further growth, both through developing their players and encouraging more locals to come along for fixtures."