WHO ARE YA! Coalville Town FC profile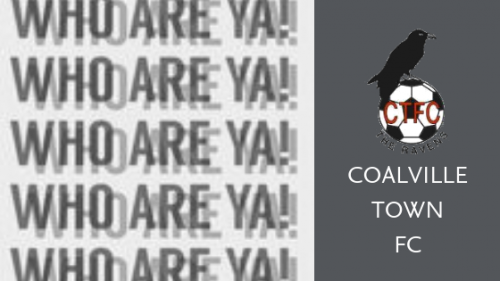 This Saturday we welcome Coalville Town to Garden Walk as we look to continue our decent run of league of form. Learn more about The Ravens before they take on the Crows in #TheBattleOfTheBirds !
The club was formed in 1926 as Ravenstone Miners Athletic in 1926, and were based in the village of Ravenstone in Leicestershire.
The club were renamed Ravenstone Swifts in 1947.
They then reverted to Ravenstone Miners Athletic in 1951.
In 1958 the club were dropped the 'Miners Athletic' part of their name and were once again renamed – this time as Ravenstone.
After being unable to redevelop their Ravenslea home the club moved to nearby Coalville in 1995 and was renamed Coalville FC.
In 1998 Coalville added the suffix Town to their name and have been named Coalville Town ever since.
In season 2004–05 the club entered the FA Cup for the first time, and reached the first round proper, losing 1–0 at Second Division Wycombe Wanderers.
In season 2010-11 Coalville Town reached the final of the FA Vase, but they lost 3-2 to Whitley Bay in a closely fought game at Wembley Stadium.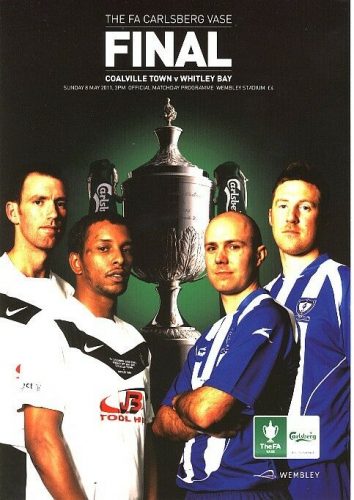 The same year they also won the Midland Alliance, scoring a staggering 153 goals in the process and earning promotion to Division One South of the Northern Premier League.
After 4 seasons in Division One South of the Northern Premier League the Ravens won promotion to the Premier Division via the Play-Offs.
At the end of the 2017-18 season they were transferred to the Premier Central division of the Southern League as part of the restructuring of the non-League pyramid.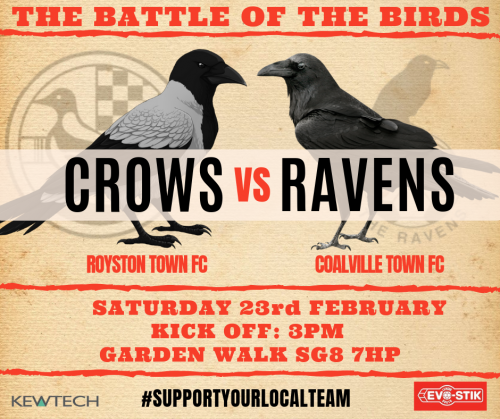 Click here to buy your tickets online!