Graham Hits The Crows Jackpot!!!
Graham Ingrey, a long time supporter of Royston Town FC, was overjoyed to hear that he had scooped the Football Club prize draw of £980.
The club have been operating the RTFC Development Fund prize draw for many years with supporters contributing £1 a week for regular cash prizes, the main 'snowball prize' had been accumulating for over 2 years. On receiving the news Graham was shocked but delighted and is pictured below receiving the cheque from Club Chairman Steve Jackson at the Leighton Town game at Garden Walk last Tuesday night.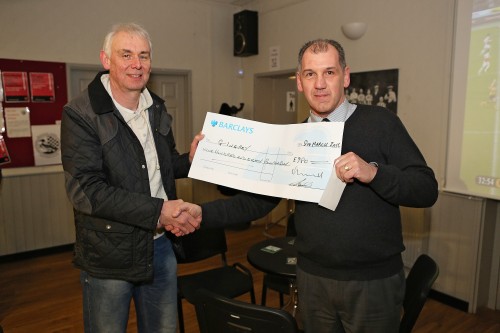 Picture courtesy of Kevin Richards (www.rtfc.smugmug.com).