The Opposition View……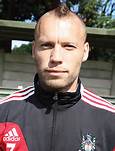 Mark Burgess, Player/Manager Northwood FC
Hi Mark and thank you for talking to

www.roystontownfc.co.uk

about today's game.

Firstly Mark, would you see this as two points dropped?
Yes definitely, I am so proud of my team today, we more than matched Royston especially with our current circumstances. I had three players phone in sick this morning due to a bug that is sweeping the club and both of my senior Goal Keepers are injured so we had our 17 year old youth team player out there today and he did not put a foot wrong a very confident display from the young lad.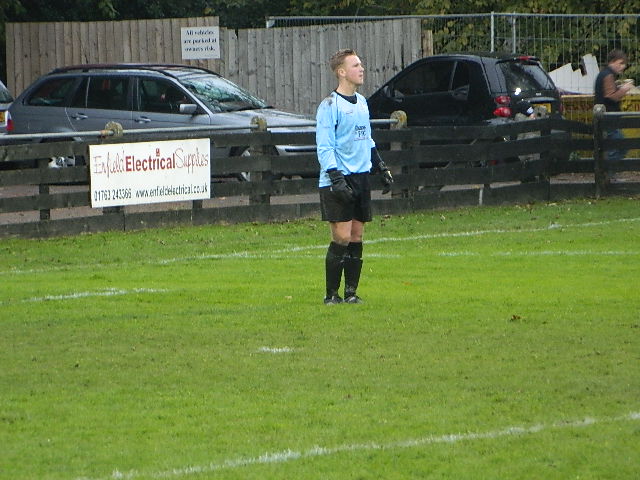 Danny McNicholas: Cool and Calm For 17.
What is your view of the match itself Mark?
A good game and with two minutes to go we were confident of holding on, but fair play to Royston, they kept on piling the pressure on and capitalised on this. My players are devastated but should not be as it was an excellent team performance against a big side.
What really pleased me is that 6 weeks ago we were conceding terrible goals and not scoring so I changed the system. 6 weeks ago after conceding the equaliser we would not have had the confidence to respond but today we did and well done to us.
What was your view on Royston Town?
Well I have had you watched several times by my Assistant so I had an idea what to expect but it surprised me that you only played one up front and at home too. I knew you were a big side and compared to our budget some big players. Royston though were like us, it was two committed sides out there today and passions did spill at times but as long as it stays on the pitch and not outside then that's fair enough.
You are on an excellent run at the moment does that surprise you?
No not at all, I've got a really good bunch of lads with me here, it's taken a while but they all want to play for the shirt and the club. Those that were interested in money have now left and although a small squad I would not change them for the world. I am very proud of these boys who play for petrol money only. Some of them have had opportunities to play elsewhere but have chosen to stay with me.
I would imagine you are talking about the likes of Ramil Sheriff and Niko Muir?
Yes, both lovely lads on and off the pitch. Ramil is really growing as a player and had a very good game today. He was playing at Norwich but has chosen us to further his career.
Niko came to us at the end of last season, he was actually playing Sunday morning football although registered with Hendon who we have a tie up with. We brought him in and he has not looked back. He has had two offers to play higher up the league but has turned them down to stay with us to the end of the season which says everything about the man.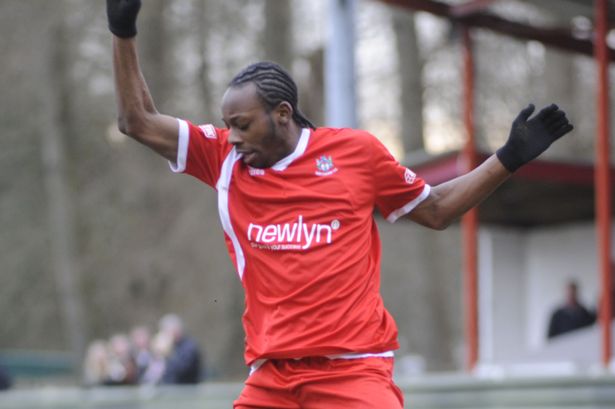 Niko Muir: On Fire Against The Crows
Finally, you are up there with us, what are your thoughts for the rest of the season?
At the start of the season I said to our players to take each game as they come. We are on a great run at the moment with lots of goals. It has taken us a while to get going but each game is important as the last and that is what we do. Where it takes us I don't know, but as long as we are winning points we will be in the mix
Thanks Mark for talking to me, good luck for the rest of the season.
Yes Jez and to you, see you at Northwood.
Interviewed by Jez Izod