At Home With The Crows
Next Up: "The Woods" Of Northwood FC
Kick Off: 3pm Saturday 16th November 2013
The Calor League Division 1 Central
So after our midweek defeat against a decent St Albans City side that avenged their 8-1 drubbing against Mansfield Town, we are back to the bread and butter of league action and our visitors, the in-form Northwood.
But where is Northwood you all ask? Well it is a small suburban area in the borough of Hillingdon. Northwood is also the home of NATO joint strike command, so we are safely protected by those boys in blue. The RAF not the Met Police!
The area is also home to that most gorgeous lady of radio, Fearn Cotton. Yowser Yowser! She is the only reason I continue to listen to Radio 1 now.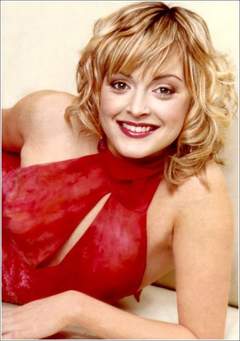 Picture that says it all!
The actor David Quilter is also from these parts. He played roles in the masterpiece that was "The Battle Of Britain". So definitely a military feel about the place.
Official records state that "The Woods" were formed in 1926 but no-one has any idea what league's they plied their trade in up until 1931 when they were placed in the Harrow & Wembley league. Champions six years in a row prior to the outbreak of World War II they could not replicate this success after the cessation of hostilities.
The 1950's and 60's were spent scrabbling about in local junior leagues until entry into the Middlesex County Senior League in 1969. This they won by a canter in 1978 enabling promotion to the Hellenic League Division One. They won this in their debut season.
In 1984 the club moved across to the London Spartan League, in their eight years they finished no lower than 12
th
culminating in the Premier Division title in 1993. This allowed promotion to the Isthmian League.
The late 1990's and early 2000's were the most successful in the clubs history finishing runners up to Hemel Hempstead Town FC in 1999 and then winning promotion to the Isthmian Premier League courtesy of a last day win against Hornchurch FC in 2003. The Fourth Qualifying round of the FA Cup as reached with wins against Rothwell Town, East Thurrock United, Hemel Hempstead Town and Uxbridge before bowing out to then moneybags Grays Athletic after a replay.
Due to League restructuring, the club was switched to the Southern League Premier Division in 2005, they stayed here for two seasons before finishing bottom in 2007. They were then shunted sideways amongst many protestations to the Isthmian League Division One North.
In the last few years there has been a revolving door of managers at Northwood including former AFC Wimbledon manager Dave Anderson who stayed until March 2010 before leaving to go to Harrow Borough.
In 2010 the club was instructed to transfer back to the Southern League Central Division One, which they remain to this day. After Big Dave's resignation, his assistant Mark Barnham took over, but only lasted until November 2010. He was followed into the managerial hot seat (you are not joking Crows fans, the Chairman seems to be more deadly than Doug Ellis) by Steve Hale and then swiftly afterwards by 27 year old Gary Meakin. Big Gaz then assembled a very strong squad which I will talk about soon, but they have very high hopes for the future.
One thing of note, they have a very vocal backing of fans called the Northwood Ultra's , so an atmosphere of singing there may be, just hope it's not the similar atmosphere created by the likes of the Roma and Lazio Ultra's otherwise Jez will have his running shoes on!!!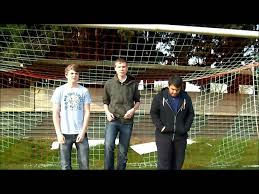 Introducing the Northwood Ultra's!
They are currently sitting in 7th place with 8 wins and 6 defeats to their name. You read it right fellow Crows, not a draw to their name yet! They are a little leaky at the back with 23 goals conceded but have found the onion bag 26 times.
They are currently on a little run of themselves with 5 straight league victories which included an 8-3 demolition of Chertsey Town and wins on the road against Ashford Town (3-0) and Beaconsfield SYCOB (2-0). Last time out saw them beat St Ives Town 3-0 with 2 goals from Ollie Muir (That will get the lasses flocking to the GW on Saturday!)
Where do I start as this team has goals running through them, a sign of an excellent opposition.
The obvious is Niko (Ollie) Muir who has 8 league goals to his name so far. Currently on dual registration forms (how on earth does that work?) with Hendon. Powerful with the shot and hovers around the box like a cat near whiskers. Previously with Grays Athletic.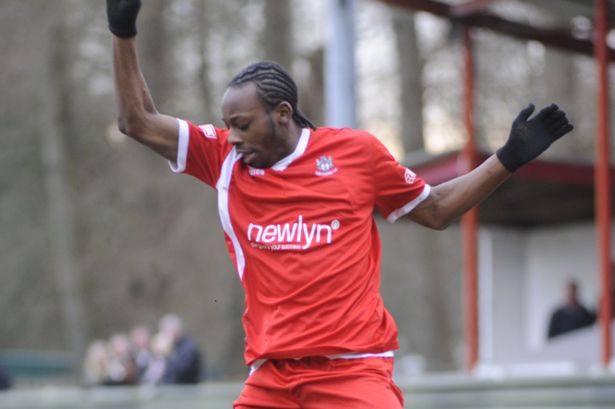 Niko Muir: Don't let him near the Whiskers!
Joakim Ehui is a summer signing from Harlow Town. I know from inside information that the Hawks were devastated to lose him. A tricky winger, Joakim has lightening pace and should give our full backs a very hard match. Previously with Fulham. Hayes & Yeading, St Albans and obviously Harlow Town.
The very experienced Craig White completes my mini round up. Signed in August 2011 from Bedfont Town FC, Craig is a real leader on the pitch. Tough in the tackle has given the Woods that balance they need.
Manager Mark Burgess took up the Northwood reins in November 2012 after previous incumbent Gary Meakin left to take up the challenge of managing Wingate & Finchley. Highly respected within the local area, Mark had previous spells at Northwood as a player.
Yep, 6 times in the league. 3 wins for us, 2 wins for them and a solitary draw. Back in April last year the Crows came from behind with goals from Ross Collins and Tommy Malins to lead the match with 5 minutes to go, you guessed it, our failure last year to see a game out cost us when the Woods equalised from Yorke.