Crows On The Road: Jez's Report
System Addict….. Five Star Crows Down The Rovers
Crows at
Eynesbury Rovers
Tuesday 9th April 2013
Result: Rovers 1-5 Royston Town FC: Bradshaw, Standen, Edwards (2), Robins
Attendance: 78 (27 Travelling Crows)
As straightforward as you can get for this trip. I was collected at dead on 6.21pm for the short trip up the A1198 and A428. The roads were kind to us and after following my directions without the aid of the naff Sat Nav systems we employed, we arrived after a tour of the leisure centre car park at 7pm.
We initially parked outside a block of flats but were warned that the natives get a little restless if we took up their right to park, so we entered the large car park (a Developers dream) and settled our steed.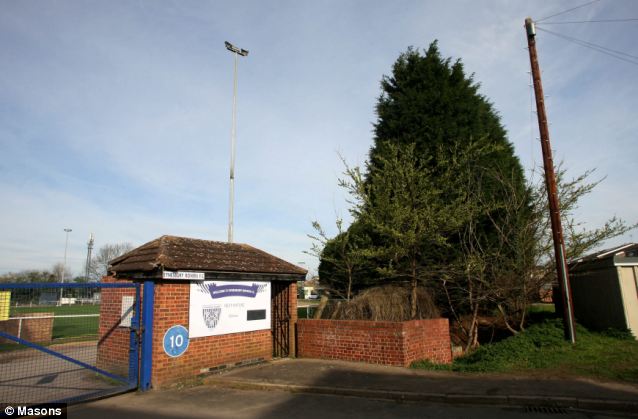 Now to describe the ground, well, old fashioned, but I like that. The playing surface looked in pretty good condition. Both ends were uncovered and the barriers are awaiting improvement due to ground regulations. Currently covered in orange mesh.
On one side of the ground there was a small wooden stand that reminded me of a bus shelter. I was expecting the hard core support to gather in this structure, but as fitting too non league as you can get, it was one man and his dog.
The other side held the main stand and social club. As Rovers are intent on promotion to the UCL Premier league, they have benches strapped in ready for seats to be fitted.
The Club house was warm and we received a friendly welcome from the home side. Tuesday nights is Old Ladies Darts night as I found out to my detriment as Jez walked past a blue haired rinsed lady about to launch her arrow at me!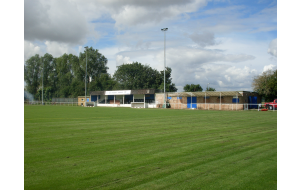 I am glad I had eaten beforehand as food was not served at this match. However the player's refreshments were tantalisingly placed in front of us all at 7.30. Talk about torture. I think the Geneva Convention would have something to say about this!
I did partake in a mug of tea, which was pleasant enough and according to fellow travelling Crows, the Cider was pretty good.
Free with entry and a fair read at that. Lots of articles about Eynesbury and their progress so far this season. The club is gearing up for promotion and there was a "feel good" feel to their match program notations.
Clean and not a nasty whiff to be smelt. Only critism was that the hot tap was excruciatingly hot on immediate turn on. My hands looked as if I had been in Barbados after just a couple of seconds.
There was one, but no music to be heard. I must admit I struggled to hear any of the announcements made. I know I am 40 next week, but I don't think my hearing is on the way out yet?
Friendly bunch in a sparse crowd, very quiet to begin with, but as the game progressed lots of "C'mon Rovers" could be heard, especially after pulling a goal back. Clapped both teams off and acknowledged that they had been out played on the night.
Pretty good showing for a deceptively cold Tuesday night. 27 of us made the trip and although pretty quiet in the first half, gave lots of encouragement as the game progressed. Loud chant of "Oh Ryan Ingrey" brought a smile to the Royston Number 9! The officials came in for a fair amount of stick from both sets of supporters. It must have been opposite night as every decision went the opposite way to what should have been awarded.
Only the 11 starters and Harry on the bench left the travelling support concerned that it was going to be a cautious affair.
All twelve of the players played a part in proceedings. The first half saw some wonderful one touch football with the Crows exploiting some poor defending after just 3 minutes.
Both sides played some excellent stuff, with the Eynesbury number 11, Dion (Named after my favourite ever player) Ferris-Simba really catching the eye. Could do a job for us next season?
Although two down by half time and then three after just 48 minutes, the Rovers did not give up and got back into the game after a handball by our makeshift defender!
Royston turned the screw after capitalising on naive defending and then adding a touch of gloss two minutes from time with a wonderful effort by Luke Robins.
So an emphatic win and the Crows will now face Wellingborough Whitworth in the Semi Final at Garden Walk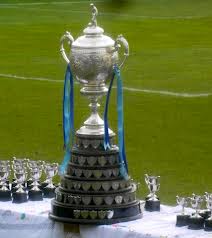 Only saw Kim once when she entered the fray to treat Will Norris who was hacked down in the second half. Apart from that, both physios could enjoy the game.
Our resident ornithology expert Richard had a quiet night, but has now moved onto the study of Leylandi! Yep Crows, you heard it here first. Richard remarked on the mighty erections of Conifers down one end. On research, I have discovered that this natural beauty has upset some of the locals. It's playing havoc with their topless sun bathing. Rovers…..Cut them down now!
Although a pretty good all round team performance for me, one man stood out and he was absolutely awesome all night. A player that when given the chance, never lets the team down. Step forward Taylor Parr, best performance of the season for me. Truly excellent. Honourable mentions to Ryan Ingrey who always gives it his all. Played as a centre back on Tuesday night in the Dion Dublin role and was excellent. I know I am not his biggest fan, but another honourable mention to Sam Spencer who in my eyes had his best game. Broke up play, excellent passing on the whole, overall a very good performance from Spenny.
Mileage for me so far (Round Trips)
3,104.6 Plus that round trip to stupid Burnham Ramblers.
Jez Izod (With additional reporting from Richard and Caroline Scott)