In Deep With……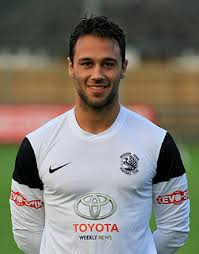 What is your earliest football memory?
Playing in the back garden with my two bros
Three words to describe yourself?
Moody, argumentative, mischievous
Cannot resist a takeaway at least once a week!
What would your ideal invention be?
Sun Glasses that could see through women's clothes.
Who would your ideal dinner guests be?
David Beckham, Denzil Washington and Will Ferrell ("I'm going to put my nutsack on your drum set").
What was your first ever job?
Carol singing at Christmas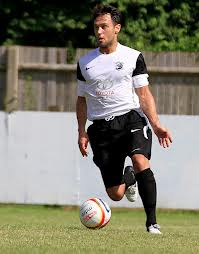 What is your current job?
What is your best Royston Town FC experience?
Doing the double over Barton Rovers
Not getting a man of the match award YET!
Who is your favourite player?
What team do you support?
Who is the worst dresser in the team?
There's a few, Paul dying his barnet black at the start of the season? !
And finally….. Magaluf with the lads or Bognor with the Missus?
Shagaluf with the boys, Did not think anyone took their Missus to Bognor except Jack!
Can I also state that Duncs takes the longest in the shower!