In Deep With…..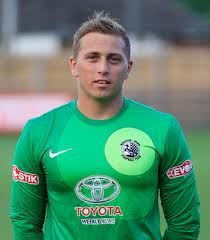 What is your earliest football memory?
Playing football outside my house with Dalton (O'Brien)
Three words to describe yourself?
Laid back, determined and good looking
Luke Robins singing, it's terrible
What would your ideal invention be?
Who would your ideal dinner guests be?
What was your first ever job?
Working at Fish n Chicken
What is your current job?
Firefighter and Thermal Engineer
What is your best Royston Town FC experience?
Winning the league cup for my last game at Under 16's.
Getting sent off in a Cup Final. It was not a red card!
Who is your favourite player?
What team do you support?
Who is the worst dresser in the team?
And finally….. Magaluf with the lads or Bognor with the Missus?