Crows on the Road: Jez's Report
Crows Downed by the Bury


Crows at St Margaretsbury
Tuesday 5th March 2013
Result: St Margaretsbury 3-2 Royston Town (Lockett 2)
Attendance: 35 (37 Travelling Crows, yep I am struggling with that too!)

The Journey
Only me for this trip, so after a small dinner of bacon, eggs, sausage, beans and mushrooms (The joys of being single and alone!), I left Royston at 6.45pm for the journey to Stansted Abbotts. I made a quick pit stop for fuel at Buntingford, £1.43 per litre for unleaded!!!! Never going there again! After straightforward and uneventful drive, I reached the home of St Mags at around 7.20pm, to be directed to my parking spot by our Chairman! No high vis jacket Mr Jackson, just the long black cloak of…well whatever!
The Ground

I love some of these quaint village grounds and St Mags must be on a list of must visit for the ambiance. The football club shares this property with the Cricket club and it did have an air of summer is coming with the temperature inside very balmy indeed. In fact the travelling Crows had to endure the sight of me stripping most of my layers off!
Once leaving said club house, you had to take a pathway (Insisted by the signs, do not walk on the grass and follow this path!) past a house and through the turnstiles. It was a trek for yours truly believe me!
As you entered, you were greeted by the sight of uncovered terracing all around. Immediately on your right was the tea bar with the most gorgeous smell of Braughing sausages sizzling on the pan. A little further up was the seated stand holding approx 60.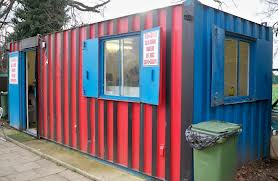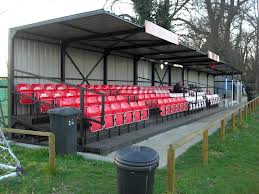 Where we were standing was raised slightly from the pitch, in fact you could say that we were in the "Upper Terracing!" To reach the lower levels you needed to negotiate a slightly muddy pathway.
The dug outs were of a wooden variety and painted in the colours of our hosts.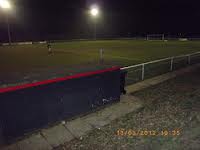 Food and Drink
As I had eaten beforehand and had suffered enormously from a burger last Saturday, I declined the opportunity this time. I wish I hadn't, as according to fellow Crows, this food was the best on our travels so far. Chips in newspaper cups and the Braughing sausage sandwiches had our large support drooling. Just ask Simon and Gary Reynolds!
Programme
Free with entry, if you wished to purchase an extra one, the cost was just a £1. A pretty good read and the adverts were not too obtrusive.
State of Toilets

Could only find these in the club house, so I had to wait until full time to sample the delights of the St Mags toilets. Clean and warm, cannot say fairer than that!
Tannoy System

Unfortunately, not a tune to be heard or a crackle to cause discomfort. Just the sound of silence, now that was a cracking tune by Simon and Garfunkel.
Home Fans

Mixed views from this travelling reporter. On the whole, extremely friendly and spoke passionately about their club. Unfortunately there was a mindless idiot or two that ignored the presence of kids and Jez and used foul mouth taunts at all and sundry.
Crows

As I mentioned above. 37 of us made the trip in a crowd of 35? Work that one out? However, we did make ourselves heard. Plenty of come on you Crows and Whites. Tried to encourage the team to victory, but sadly to no avail.
The Game

Less said about this one the better! Terrible first half defending cost the Crows dearly. The home side were clearly up for this and belied the gap of Divisions. St Mags went for the jugular from the off, testing a normally reliant back line. Two poorly defended goals and a sublime lob from their number two made it hard work for Royston.