In Deep With……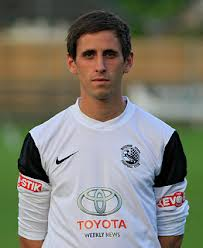 Tommy Malins.

What is your earliest football memory?
Playing football over the park with my Dad. Competitively though would be playing for Fairlands Youth when I was really little.
Three words to describe yourself?
Overworked. Stubborn. Light-hearted.
What can you not resist?
Relentless (the energy drink). I've tried cutting down but I think I have a caffeine addiction.
What can you not stand?
Over-thinking situations! Especially when you know you're over reacting… but still do it anyway!
What would your ideal invention be?
See through toaster… how are these not flying off the shelf? You would know when its cooked and would never burn toast ever again.

Who would your ideal dinner guests be?
Frank Lampard (legend), Karl Pilkington and Jimmy Carr.
What was your first ever job?
JJB Sports. My first duty was to be the security guard with the walkie talkie. I was hardly going to take down any thieves.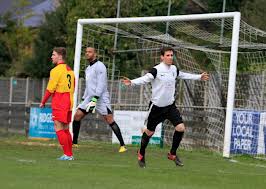 What is your current job?
PE Teacher.
What is your best Royston Town FC experience?
I have two. Winning the Dana Cup is always something I really enjoyed but finally winning the league last year was up there.
And your worst?
The start of this year! Prepared well in pre-season for the first year in the Evo-Stik League and I got about three different injuries, one after the other. Meant it took a while to make my league debut.
Who is your favourite player?
Frank Lampard.
What team do you support?
Chelsea.

Who is the worst dresser in the team?
Paul Attfield. You should see his grey tracksuit. Looked like Rocky Balboa.
What is your nickname?
Tommy… Not that inventive.

And finally….. Magaluf with the lads or Bognor with the Missus?
Magaluf 🙂

Interviewed By Jez Izod