Young Crow gets England Colleges Call-Up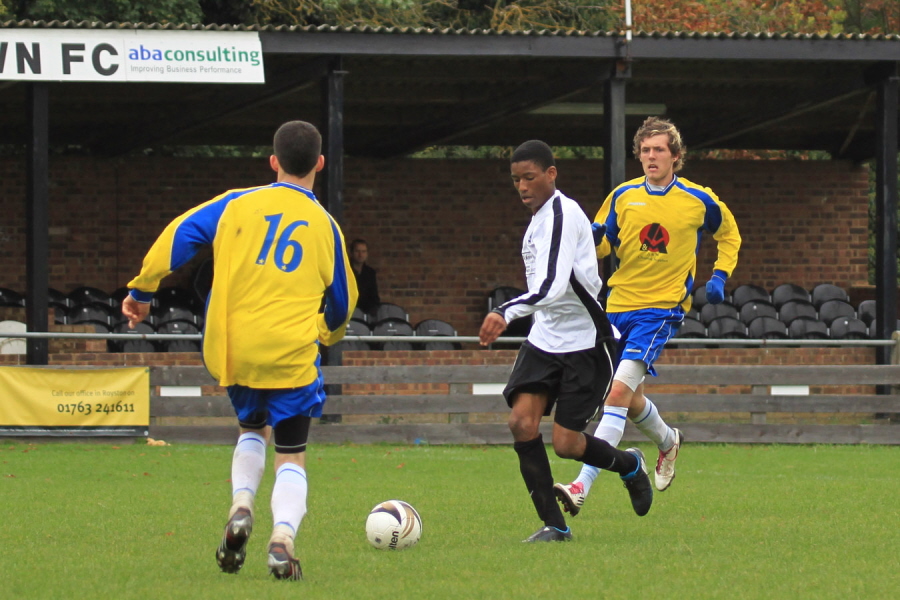 Royston Town Youth team player Tremayne Charles has today received confirmation that he has been successful in his recent trials for England Colleges and will represent his country on the 12th March versus Wales and in a two-leg fixture against Scotland in April, time and venues TBC.
Crows Under 18's Manager Jorden Gibson commented "Tremayne has always worked hard and has the desire to achieve his goals, representing his country is a great honour and shows what talent he has, I would like to congratulate him on behalf of all at Royston Town FC and wish him all the best on his quest for higher achievements".
Tremayne has been a valuable player to Royston's Sunday EJA side and he added "I'm really pleased that I got into the squad and mostly thank to my Mum and Dad who have been there for me all of the time and I would like to dedicate this achievement to my parents who have helped me a lot with my football, another thanks to Jorden and Paul for their faith shown in me and encouragement to do well'".
We will keep you updated on Tremayne's progress.