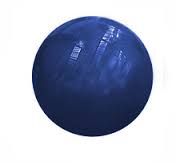 Here's how The Crows Weekly Draw works:

A Blue Ball is in the drum with the numbered balls of all Crows Weekly Draw members. The holder of the winning number will receive £25 with £10 being added to the "Roll Over" fund each week. The "Roll Over" fund will be won when the Blue ball is drawn, with the next number taking the accumulated prize.
You can become a member & have a chance of winning a monthly prize or the Rollover – you must pay for at least 26 weeks (i.e. £26) upfront to be eligible for the Rollover Prize.
Why not join today – simply download the standing order form by clicking here and return it to our fund organiser Trevor Burrows or leave it at the club – or contact Trevor and he will register you as a member.
Trevor's Contact Details:
Telephone: 07813 327786
Email: burrowsbuildingservice@hotmail.co.uk