| | |
| --- | --- |
| Date | Sunday 16 March 2014 |
| Match | Leverstock Green Ladies v Royston Town Ladies |
| Competition | Herts FA Women's Cup Final |
| Result | Lost 3-2 |
| Royston Scorers | Rutherford(2) |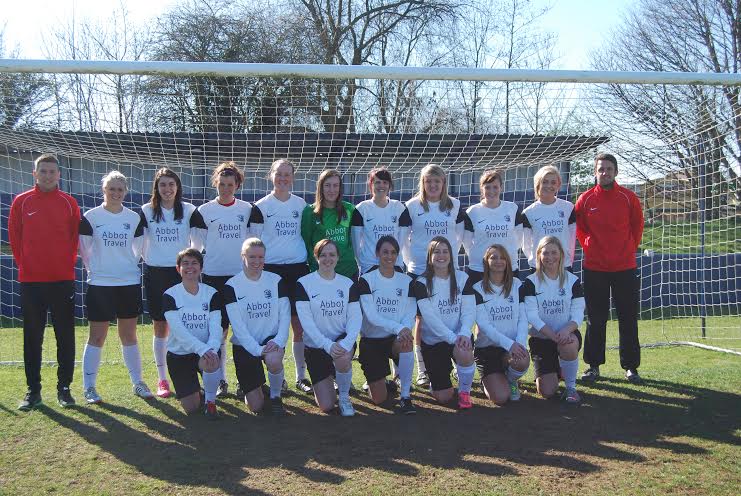 Crows Ladies Cup Final Squad
Back (L/R) L. Endacott (Manager), G. Barlow, G. Gannaway, H. Parete, J. Rutherford, G. Leslie, H. Mardell, P.Rolfe, D. Lewis, A. Cooper, J. Gibson (Coach) Front (L/R}: C. Ratty, J. Hepton, A.Tuck, R. Fisk, E. Phipps, S. Hassen, K. Seymour.
The Royston team put in an outstanding battling performance against the odds-on favourites and higher league opponents Leverstock Green to come within a whisker of creating a major cup upset.
Town started slowly and looked at first very nervous and overawed by a powerful 'Greens' team but some last ditch defending by Town's back four marshalled by skipper Gemma Barlow kept them at bay.
As the half progressed Town found their feet and started to play decisive counter-attacking football and it was from one of these moves in the 20th minute that leading scorer Jo Rutherford latched onto the ball and beat the 'Greens' keeper low to her left.
Try as they may Leverstock could make little progress against Royston's clever tactics and never really created a scoring chance for the rest of the half.
After the break Leverstock knew they had a job on their hands and started to really dominate the midfield area. From one of their many corners the Greens got a lucky break when Royston got the ball away only to see a speculative shot go through a crowd of players and into the net past the unsighted Royston keeper Grace Leslie.
Leverstock got another piece of luck when Hannah Mardell's back header beat her own defence and left a relatively easy chance for their opponents to make it 2 – 1.
Royston dug in and with Jenny Hepton now supporting Rutherford up front Royston were still creating chances and both Danni Lewis and Rebekah Fisk both went close.
However the game seemed all over from another set piece when Green's midfield star was left in acres of space to head home.
With a minute of normal time remaining Royston showed their true fighting spirit and Rutherford scored the best goal of the game with a brilliantly taken 20 yard half volley.
On balance Leverstock just about deserved their victory but as Town's Manager Lewis Endacott said after the game: "Getting to this final meant so much to my players and they certainly didn't let themselves or their Club down and I'm very proud of the way they played and what they've achieved this season".