PLAYER PROFILE: Spyros Mentis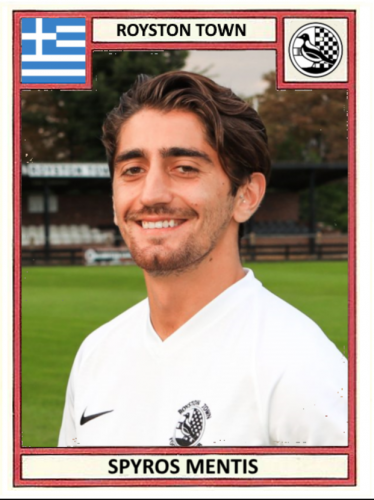 The latest instalment in our player profile series features midfielder Spyros Mentis. We spoke to Spyros to find out a little more about him including which legendary Italian defensive trio were his boyhood hero's and there's also some, admittedly very lo-fi and grainy, footage of THAT goal from earlier in the year!
Name: Spyros Mentis
Nickname: Spit
Previous clubs: St Albans City, Hayes & Yeading and Takeley.
 Favourite Team: Olimpiakos F.C.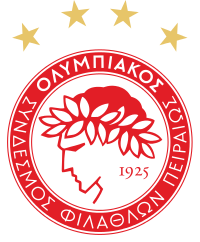 Favourite current player: César Azpilicueta
Favourite player when growing up (and why): Three stand out: Gianluigi Buffon, Leonardo Bonucci and Giorgio Chiellini. Loved watching them win games of football.
Favourite Away Ground (and why): Smelly Dulwich Hamlet
Most memorable moment in football: That overhead against Thame a few weeks ago. Would have gone viral if it wasn't filmed on a 1980's Nokia.
THAT finish from Academy coach Spyros Mentis on the weekend for @RoystonTownFC pic.twitter.com/LjjnwqibhJ

— Oaklands Wolves ⚽️ Academy (@Oaklands_SAFA) November 14, 2018
Biggest disappointment in football: Barton in the playoffs at Garden Walk a few years ago. That hurt!
Best player you've played with: Gus Scott Morris and his tremendous right foot.
Best player you've played against: Ross Barkley, was told to follow him around all game. Got dragged at half time, he scored 3. Lost 5-0
Best thing about Royston Town FC: Parking, Hehe ;). In all honesty the club's commitment in moving forward and progressing is really refreshing. Honoured to be involved in the process.