Who Are Ya! King's Lynn Town FC profile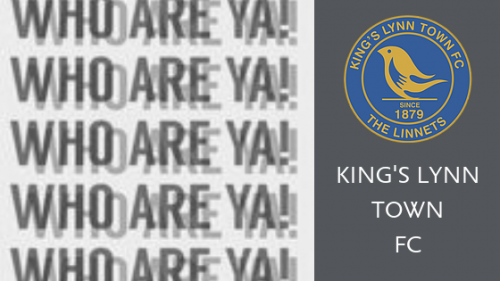 This Saturday sees an in-form King's Lynn Town visit Garden Walk in what will no doubt be a fiercely competitive match in the EvoStik Southern Premier League Central.  Ahead of this weekend's game we give you the lowdown on our visitors from Norfolk.
King's Lynn Town were officially formed in 201o but can trace their roots back to 1879 and their previous incarnation of King's Lynn FC and prior to that Lynn Town FC.
They are nicknamed The Linnets which is a small bird of the Finch family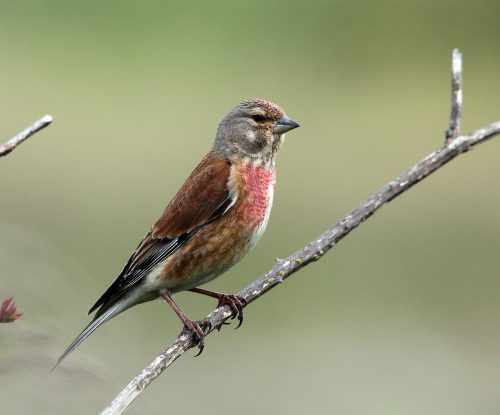 They currently play in blue and yellow although their original colours are reported to have been black and white stripes.
King's Lynn Town, and previously Kings Lynn FC, have played at The Walks for their entire existence, with the stadium name deriving from the area of park located next to the stadium.
In the 1900-01 season they reached the final of the FA Amateur Cup but lost to Crook Town in a replay.
In 1906 The Linnets conceded home advantage was conceded and travelling to Villa Park to play Aston Villa in the FA Cup however they lost 11 – 0 in front of a crowd of 23,000.
In the 2006–07 season the club, as King's Lynn FC, reached the Second Round Proper of the FA Cup and were drawn at home to Oldham Athletic – the match was broadcast live on Sky Sports.
During the 2009-10 season the Club were unable to complete their Northern Premier League due to being wound up in the High Court in December 2009 over an unpaid £77,000 bill to HMRC
The Club was reformed for 2010–11 season and joined the United Counties League
In their first season as King's Lynn Town they finished runners up to St. Neots Town in the league and reached the FA Vase Semi-Final but were defeated by Coalville over two legs.
They are currently managed by former Norwich City player Ian Culverhouse and can count former Crow Adam Marriott amongst their current squad.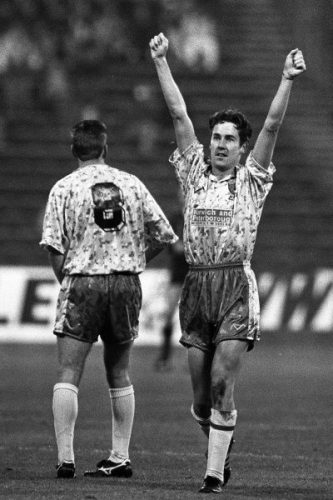 Also within the current Linnets playing squad is Paul Bastock who is holds the all-time record for the most competitive appearances in world football, having played 1,279 times in league and cup competitions