Kom på deg krager! … Crows spread their wings to Norway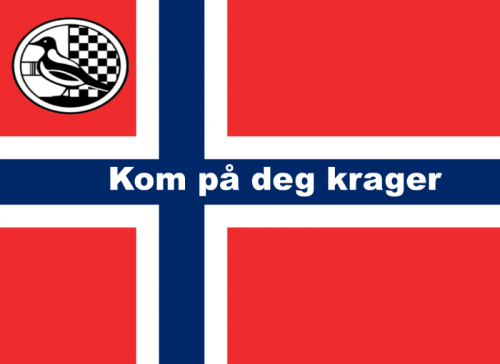 It seems that our support is growing and now reaching some far flung parts of the world.
Just before Christmas former Club Secretary Dave Chappell passed an email that he'd received on to Alan Barlow, Royston Town President. The message was from Averøya in Norway and was from Bjørnar Nekstad, a junior coach who was writing on behalf of one of his players, Johannes who is big fan of English football.
In reply to their message and on behalf of all at Royston Town Alan sent Johannes a personal letter and some Crows merchandise. As you can see from the picture below, Johannes is now the proud owner of a Royston Town scarf, a key ring and some recent programmes. In a message expressing their gratitude Bjørnar Nekstad said:
"Johannes says thank you very much and he was smiling from ear to ear and he told me that he was very surprised to receive the nice gifts"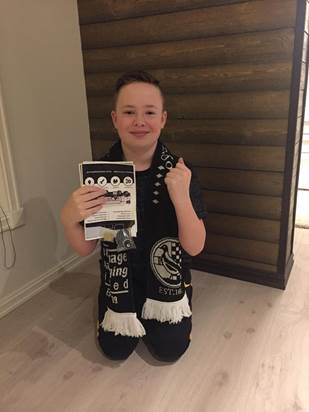 Bjørnar also included a couple of pictures of Mork Stadium the home of IL Grykameratene in Averøya where Johannes plays his football, and very picturesque it is too!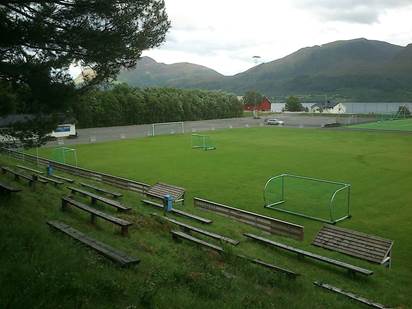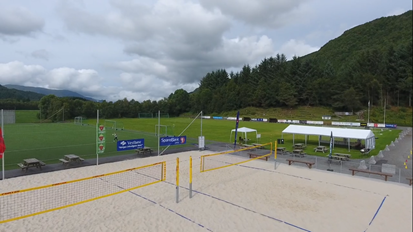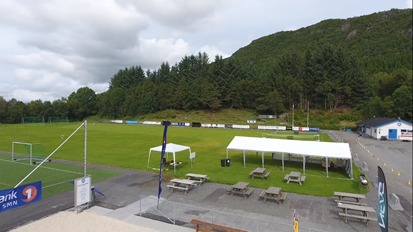 It looks like we now have the start of a Norwegian Supporters Club and who knows maybe one day Johannes will be able to make a trip to Royston and get to see the Crows in action at Garden Walk.
Feel free to let us know of any other overseas Crows!
Come on you Crows or Kom på deg krager as they say in Norway!