Who Are Ya! Alvechurch FC profile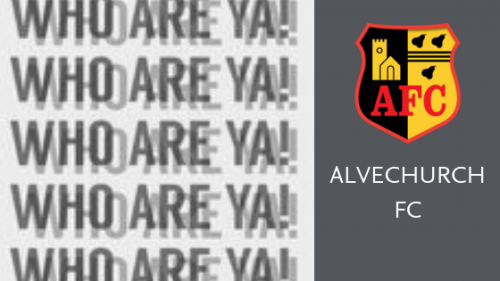 Our final home game of 2018 sees us host Alvechurch FC. Read on to find out more about this Saturday's visitors to Garden Walk…
Alvechurch F.C. was founded in 1929 and played in their local park.
The clubs nickname is The Church.
In 1957 Alvechurch moved to their current home – Lye Meadow.
In the 1965-66 season the club were just one step away from a Wembley appearance when they reached the Semi-Final of the FA Amateur Cup – losing 1-0 to the eventual Cup winners Wealdstone at Stamford Bridge.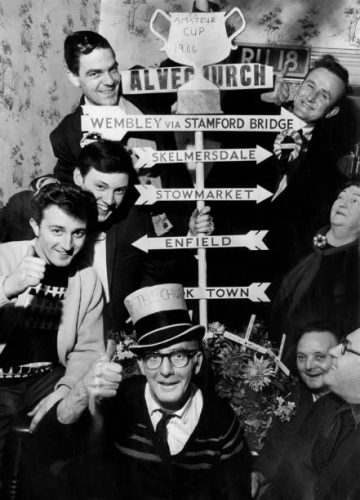 In the 1971-72 season Alvechurch reached the 1st round of the FA Cup in 1971–72 having finally overcome Oxford City in the 4th round qualifying stage. It took them five replays and the tie lasted eleven hours making it longest in the history of the FA Cup. The scores were 2–2, 1–1, 1–1, 0–0, 0–0 and finally 1–0 to Alvechurch. Following the introduction of penalty shoot-outs at the end of the first replay this record will now never be beaten!
The Church also have another place in the FA Cup history books when they lost 4–2 to Bradford City in the Third Round of the 1973-74 competition. This game was the first FA Cup match to be played on a Sunday.
The club was at its greatest in the 1980's when it spent a large period of time in the Southern League Premier.
In 1993 the original club folded, however just a year later a group of supporters resurrected the club under the name Alvechurch Villa FC.
In 1996 the clubs name was changed back to Alvechurch FC.
Season 2002-03 saw Alvechurch gain promotion to the Midland Football Alliance, now known as the Midland Football League Premier.
In the 2016-17 season they won the Midland Football League Premier.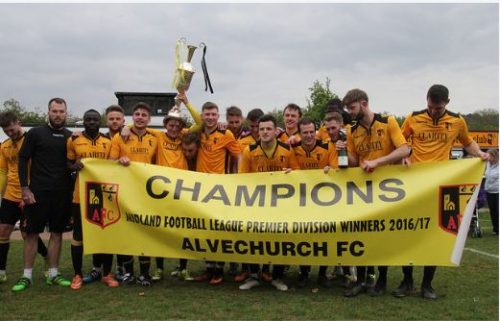 The following year, 2017-18, they finished 2nd in the Evo-Stik Northern Premier League Division 1 South, gaining promotion to the Evo-Stik Southern Football League Central Premier.
Notable former players include former Leicester, Arsenal and England  striker Alan Smith and the much travelled former Republic of Ireland striker David Kelly.