PLAYER PROFILE: Joe Welch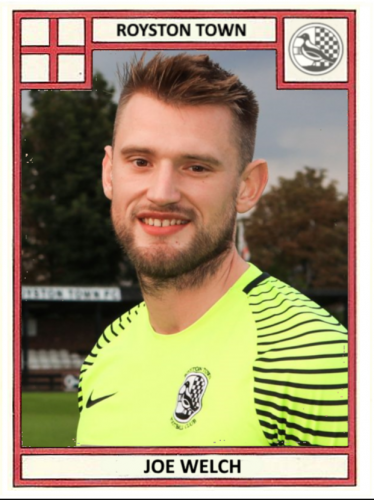 Keeper Joe Welch is next up in our Player Profile series – read on to discover which of his former teammates could regularly be seen riding his horse and cart along the A127!
Name: Joe Welch
Nickname: Welchy
Twitter handle: @w27chy
Previous clubs: Southend United, Bishops Stortford, Histon, Stevenage, Ebbsfleet, Bromley, St Albans, Chelmsford City.
Favourite Team: Cardiff City – That will keep the old man happy!
Favourite current player: I've got to stick with the keepers union. De Gea is just something else!!!
Favourite player when growing up: Peter Schmeichel was my idol! Just the way he played I used to love. I made my parents get his name on the back of a shirt. They weren't happy paying per letter!
Favourite Away Ground: I used to love playing Cambridge United away at the Abbey Stadium. The atmosphere was always brilliant and every time I played there it was for Histon so it was a local derby which added to it.
Most memorable moment in football: Being called up for England C to play in Hungary and getting a cap.
Biggest disappointment in football: That first major set back when being released from Southend was tough to take.
Best player you've played with: Freddy Eastwood when I was at Southend. His finishing was unbelievable! And you used to see him riding his horse and cart up and down the A127.
Best player you've played against: Jamie Vardy! He scored a few against me in his time at Fleetwood. Horrible to play against but so talented.
Best thing about Royston Town FC: The club has a great feel. The boys and staff are brilliant. Everything is done as professionally as possible at this level and I must say the chairman is fantastic (and I've played under some bad ones.)