Crows Weekly Draw – You've got to be in it to win it!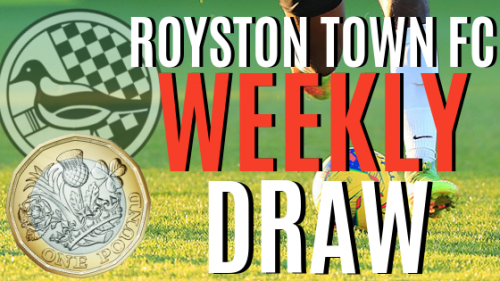 Fancy winning £1395 just before Christmas? Of course you would… then have you joined the Crows Weekly Draw yet?
It only costs £1 a week to play and, as the name suggests, a draw takes place every week. The holder of the winning number receives £25 with £10 being added to the 'Rollover Fund' each week. The 'Rollover Fund' will be won when the Blue Ball is drawn, with the next number taking the accumulated prize. The 'Rollover Fund' currently stands at £1395!
To be in with a chance of winning the weekly prize or the Rollover – you must pay for at least 26 weeks (i.e. £26) upfront to be eligible.
It's simple to join – simply download the standing order form by clicking here and return it to our fund organiser Trevor Burrows or leave it at the club – or contact Trevor and he will register you as a member.
Trevor's Contact Details:
Telephone:         07813 327786
Email:                burrowsbuildingservice@hotmail.co.uk
The Crows Weekly Draw was previously known as the Royston Town FC Development Fund and was set up as a way of providing a regular source of income to help the Club improve facilities both on and off the pitch. Recently the funds generated have helped pay for new clubhouse furniture, admissions hut/turnstiles, pitch weed killing and fertiliser and renovation of the boardroom including a new boiler. Rest assured, your contribution is greatly appreciated and goes directly to improve the Club facilities.