PLAYER PROFILE: Josh Castiglione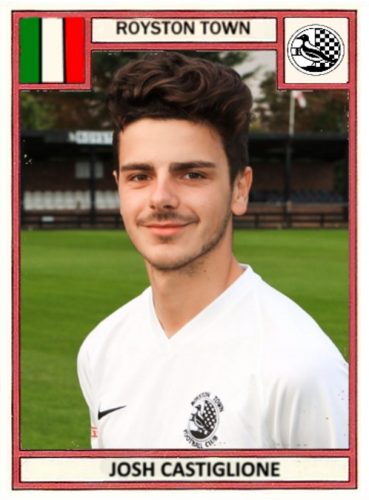 Next up in our Player Profile series is winger Josh Castiglione. We caught up with Josh and asked him to lift the lid on his footballing career (so far!), who is favourite player was as a kid and which member of the current squad is the best he's ever played with…
Name: Josh Castiglione
Nickname: Don't really have one
Twitter handle: @joshcastiglione
Previous clubs: None, I'm Royston Town through and through! Haha
Favourite team: Arsenal
Favourite current player: Kylian Mbappe
Favourite player growing up: Jack Wilshere, always idolised him and tried to base myself on his game as I used to play in central midfield.
Favourite away ground: Dulwich Hamlet, the atmosphere when we played there was great as the stands are very tight to the pitch.
Most memorable moment in football: There's two that I can't decide between… either winning the league in 2016/17 with Royston or playing against Arsenal (the team I support) in the FA Youth Cup 4th round.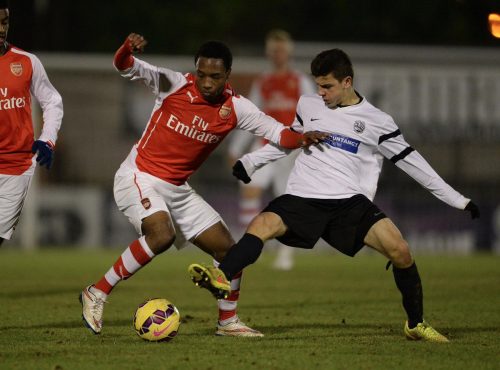 Biggest disappointment in football: Not being offered a professional contract when on trial at Swindon. That hurt.
Best player I've played with: It's either James Potton or Spyros Mentis!! Some of the things these guys do just leave me speechless…
Best player I've played against: I can't pick one. It's got to be the midfield 3 in Arsenal's youth cup team. Ainsley Maitland-Niles, Dan Crowley and Gedion Zelalem. Couldn't get near them!
Best thing about Royston Town FC: The current squad we've got here at the moment. I've got a lot of love for these boys and this squad is one that can certainly challenge for some silverware this year.