PLAYER PROFILE – Amy Cooper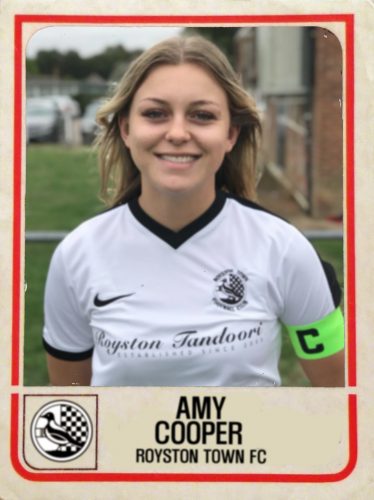 Following our recent profile of Mens Club Captain Daniel Brathwaite , we thought we'd take the opportunity to shine the light on his Ladies counterpart Amy Cooper. Read below to find out why Cristiano Ronaldo was her childhood favourite footballer and what she thinks of life with the Crows…
Name: Amy Cooper
Nickname: Coops
Twitter: @amycoop_
Previous clubs: None. Played at Royston from youth
Favourite Team: Spurs, because Mr Chairman would tell me off if I said otherwise…
Favourite current player: Harry Kane
Favourite player growing up and why? Cristiano Ronaldo, based on looks alone my bedroom was covered in posters of him. I believed I was going to marry him when I grew up – haha. And maybe because he was the best player in the world when I was growing up had a little something to do with it…
Favourite away Ground: Billericay – a very nice pitch to play on, it's always been a fairly evenly matched game between us. Always a lot of drama, and I was given player of the match both times we played them.
Most memorable moment in football: My first season as captain in 2015/2016 and we won the league getting promotion into the ERWPL. The highest level Royston Town Ladies has ever played at.
Biggest disappointment in football: Missing 2 penalties in a single game at the age of 9 it's put me off taking pens for life.
Best player you've played with: Natalie Richardson – this girl is on fire! She's now competing in the World Cup for FootGolf. She is a different class player and she's gonna go far! Also she's a very good friend of mine.
Natalie Richardson in action for Ipswich Town Women – picture courtesy of Katy Sandalls
Best player you've played against: It's got to be one of the Arsenal reserves girls. They were unstoppable. All of them. I can't pick just one.
Best thing about Royston Town F.C:
There's something about this club that's different to any other. The club dynamics, the time and effort that's put into every single element. Not just games but behind the scenes as well. Really couldn't ask for more.
This Sunday (25th November) the Ladies First Team are away to Acle United but return to Garden Walk on Sunday 2nd December when they host Colney Heath Ladies – why not come along and cheer on the Crows!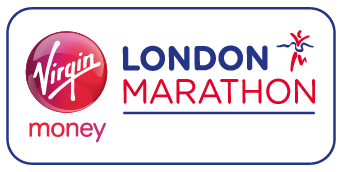 In case you weren't aware, Amy will be running the Virgin Money London Marathon in April next year in aid of JDRF (Juvenile Diabetes Research Foundation), the Type 1 Diabetes Charity. The reason behind Amy's choice of charity is that her boyfriend Stuart, has been a sufferer for over 20 years having been diagnosed with diabetes at the age of 7.  Amy is raising funds so that JDRF can continue their work in funding research into finding a cure for Type 1 Diabetes. If you'd like to help her reach her fundraising target of £2,000 then you can donate via her JustGiving page.