Who are ya! Kettering Town FC profile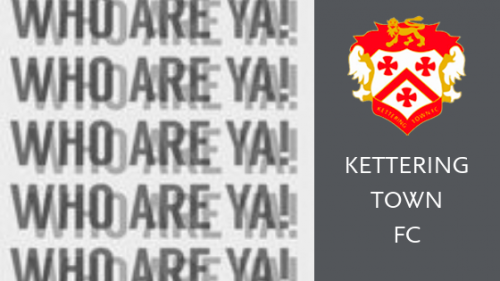 With the Crows returning to League action this weekend we take the opportunity to profile our latest visitors to Garden Walk, Kettering Town:
Kettering Town were formed in 1872 as Kettering Football Club and turned professional in 1891
They have won the Southern League on four occasions: 1927/28. 1956/57. 1972/73 and 2001/02
The Poppies finished runners-up in the Football Conference in 1981, 1989, 1994 and 1998.
Kettering Town have reached the final of the FA Trophy on two occasions – losing 2–0 to Stafford Rangers in 1979 and then losing a closely fought final, 3-2, against Kingstonian in 2000
They won the GMAC Cup (aka Conference League Cup) in 1987 when they defeated Hendon and were runners up to Bromsgrove Rovers in 1995 (then known as the Bob Lord Trophy)
The club has an impressive record of reaching the First Round proper of the FA Cup on 41 occasions. As of October 2015 Kettering, Town had scored more FA Cup goals than any other team in the history of the competition.
In January 1976, Kettering became the first British club to play with a sponsor's name printed on their shirts after chief executive and manager Derek Dougan brokered a deal with local firm Kettering Tyres. However, the FA ordered the club to remove the branding from their shirts as at that time sponsorship was not permitted.
Season 2005–06 was one of massive change at Rockingham Road and the eyes of the media focused sharply on the club. A consortium consisting of Imraan Ladak, Mick Leech and England legend Paul Gascoigne took control of the club and Gascoigne was appointed manager. However, Gazza's reign was short lived lasting just 39 days.
For the 2007/8 season Mark Cooper was installed as manager and the club finished the season being promoted to the Conference National as Conference North champions.
Other previous managers have included Tommy Lawton, Ron Atkinson, Derek Dougan, and John Beck
In 2008/9 The Poppies reached the 4th Round of the FA Cup before being knocked out by then Premier League Fulham 4-2.
Notable former players include: Callum Wilson, Don Masson, Eddie McGoldrick and Tommy Lawton.
Picture courtesy of Sky Sports