View from the Dugout: Halesowen Town post-match reaction
Following Saturday's stalemate with Halesowen Town we managed to grab a few words with both managers to gauge their views of the game.  First up we spoke to  our own Steve Castle to discover his reaction and view from the home dugout after the 0-0 draw which saw the Crows drop to 3rd place in the league: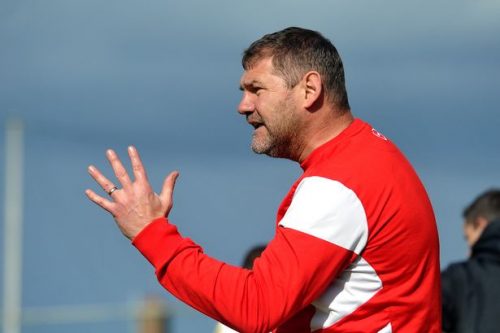 Below is a transcript of Steve's comments.
What were your thoughts on the game Steve?
Thoughts on the game … it was a wasted opportunity. When you're playing with a player extra you like to move the ball quicker and you like to exploit opportunities – we didn't do that. I thought we went into our shell and on the ball that's probably the worst we've played. I didn't think the ball moved fast at all and it didn't move quickly. And in truth, David Mooney's had that one opportunity, that arguably was offside, and their goalkeepers done well but we haven't threatened. So, 0-0 I suppose we are happy with that really.
What was your take on the two sending offs?
Our one – yes, and (Lee) Hughes has just been petulant – completely petulant. I've shook hand as I do know him but Ben (Martin) could be out for a while. And there could have been others (red cards) we've lost a hell of a lot of discipline today and that will be addressed in the coming weeks. That's not for me – we've got ourselves in a really good position this season, we've played some good football and looked solid. The only bonus I can get out of today is that it's a clean sheet other than that it's disappointing and its back to the drawing board.
We then managed to grab a few words with, Halesowen Town Manager, John Hill
Again, a transcript of this interview can be found below:
Can you give us your thoughts on the game? Are you happy with a point or did you come here to win?
Yeah, I think you can see that we've set up not to lose the game. We're a bit light across the park with the bodies that we've got. We were running with a 15-man squad today and I've had to drag a young keeper in to fill the bench up. So, to come to second in the league, and we've had reports done on Royston and they're a very good side. It was scrappy and not a great game for the supporters, but we're chuffed to bits with a point.
What did you think about the two sending offs?
Well, I think the referee was a bit harsh. I think that Lee Hughes' was a bit reckless and I think that on other days they are both yellow cards. How many times as supporters have we seen a referee even up red cards? It happens time and time again at all levels and I think, probably, he's evened it up with the second one to be fair.