In Deep With….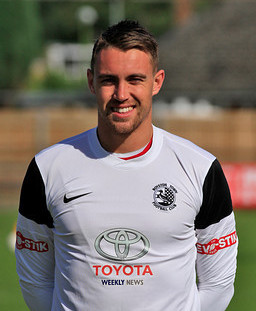 What is your earliest football memory?
Going to watch my dad play every week
Three words to describe yourself?
Passionate, Ambitious, and a Unit!
People with really bad breathe
What would your ideal invention be?
A drink that completely cured hangovers when you drank it.
Who would your ideal dinner guests be?
David Beckham and Michelle Keegan
What was your first ever job?
Pot washing in a restaurant near Hitchin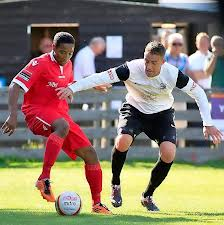 What is your current job?
College Sports Maker at Chelmsford College
What is your best Royston Town FC experience?
Hopefully winning the play-offs this season (2012/13)
Injuring ankle ligaments shortly after re joining. (2012/13)
Who is your favourite player?
What team do you support?
West Ham United, I'm forever blowing bubbles (Never mind Liam!)
Who is the worst dresser in the team?
Paul Attfield absolutely 100%
And finally….. Magaluf with the lads or Bognor with the Missus?
Come on Jez, Ibiza with the lads you mean!