In Deep With…..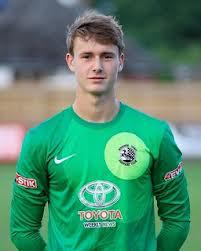 What is your earliest football memory?
Playing in the garden with my dad and brother. (Having shots pounded at me)
Three words to describe yourself?
Tall, Blonde and Gorgeous. Modest would have been my fourth choice.
What would your ideal invention be?
gloves that never wore out.
Who would your ideal dinner guests be?
Myself, I like to enjoy my own company.
What was your first ever job?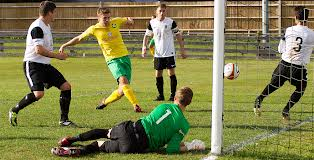 What is your current job?
Professional Footballer with Cambridge United
What is your best Royston Town FC experience?
Scoring the winning penalty against Cambridge City
When Painey was announced head coach.
Who is your favourite player?
What team do you support?
Royston Town fan through and through
Who is the worst dresser in the team?
And finally….. Magaluf with the lads or Bognor with the Missus?