Crows Swoop for Robins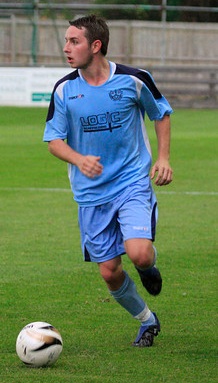 Royston Town FC are pleased to announce that Luke Robins will be rejoining the Crows after a spell with Cambridge City. Club President Alan Barlow commented "We were approached by Gary Roberts, City's Manager earlier this week and asked if we'd be interested in re-signing Luke and I'm pleased to say that the deal has now been concluded and he will be available for selection for Saturday's game against Tring".
He went on "I'm sure Luke will have learnt a lot playing at a higher level and if he can apply that together with his natural ability and flair he will be a great asset to the Club. I know a lot of our supporters will be delighted to see him back he was always one of our most popular players".
Town Manager Paul Attfield said "I'm surprised at City's decision to release him it will undoubtedly be to our gain and I am genuinely delighted he has decided to rejoin our ranks".